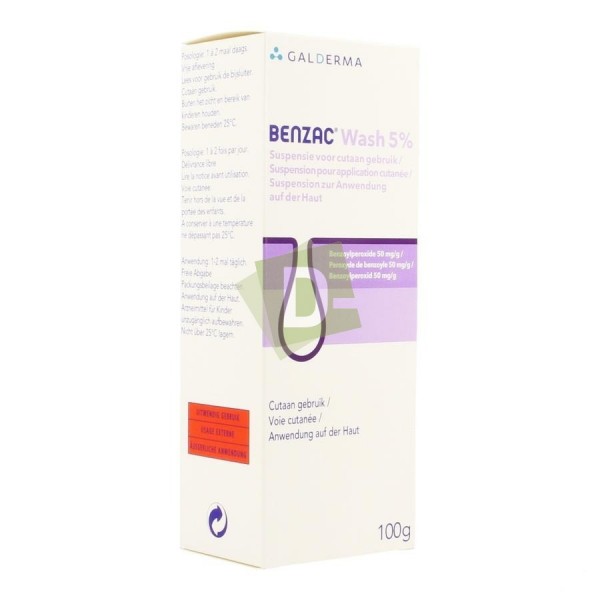 Benzac Wash Topical Suspension 5% 100 g
Delivery within 1 or 2 days
Indications
Vulgar acne, predominantly comedonal, papular and pustular, on the face, chest and back.
Use
Once or twice a day, wash the skin to be treated with Benzac Wash as follows:
Wet skin with water, apply Benzac Wash and rub until foam is produced; then rinse and dry.
Benzac Wash can be used in mild to moderate forms of acne, alone or, depending on the type and severity of the lesions, in combination with benzoyl peroxide gels or other topical retinoic acid treatments , sulfur or salicylic acid.
Benzac Wash can also be used as a supportive therapy in the treatment of acne based on systemic antibiotics.
3 other products in the same category: